i've started missing my blogmunity and all the interactions. so i'm posting a renewed commitment to get back to regularly reading all my friends' blogs, and regularly posting on mine. if there were a blog alter call (blalter call?) i'd come forward and cry a little. take it for what it's worth.
also, i'm stoked to announce that the mister and i recently celebrated our 3rd anniversary. i'm even stokeder to announce that, after three years, i'm seriously head over heels for this guy, and i've got a hunch he'd say the same thing (in his own, less dramatic kind of way). life is goooooood. nah. God is gooooooood. here's a few pics of us, just to prove that he exists (sometimes i think people assume i'm making him up.)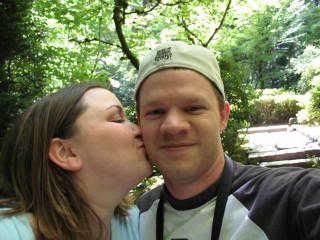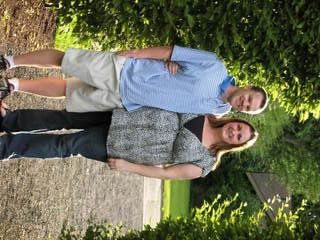 speaking of celebrations, we went to a wedding yesterday. it was GORGEOUS and wonderful, so please don't think that the following is directly related. during the wedding, one of my favorite friends (that's you rlew!) and i started sharing stories about the WORST music we've heard used at weddings. and i said to rebecca, "that would make a great blog! let's ask everyone to tell us the worst music they've heard at a wedding!"
so here i am, asking YOU, dear friend. what horrifying/cheesy/cliche music have you heard at a wedding? some of our favorites from our conversation yesterday:
Wind beneath my wings
you raise me up
anything by twila paris
ready? set? surprise us!