my little sweet turned one yesterday! all of last week was an emotional rollercoaster and i was a bit worried i'd be a heap of tears yesterday. thankfully, and possibly because i was so busy with party details, the day went superbly with almost no tears or sadness whatsoever on my part. we had so much fun, and kaia was a lovely party girl, showing off her tricks to all the guests.
here's what i get to see every morning, afternoon and night: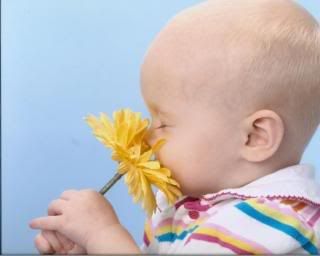 not too terrible huh?